There's been one massive change in my otherwise domestic goddess
existence. From someone who was formally queen of the kitchen, I've
transformed into a woman 'Who Does Not Cook'. Since the great Crash of
Christmas Day, I've made a few salads, one apple and peach crumble with
ground pumpkin seeds in the crumble (very nice too – the bin enjoyed
most of it as I still think I'm cooking for twenty), several faux meat
dishes of the comfort food variety from Quorn, and the rest of the time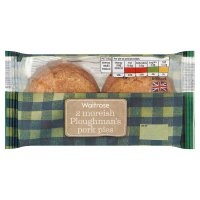 I've done an awful lot of pinging and become addicted to cashews and pork pies (the flavour cuts through the 'am felt that turns my mouth into that thing in the dryer that collects lint.
I have this kitchen that's a shrine to the love of food. Shelves of
much thumbed cookbooks that fall open automatically at some recipes,
and at others are stuck together with previously floured hands; gadgets
galore from a slicer (for cutting apples into air thin slivers and then
drying them slowly in the oven), a blender, two Magimixes, a Kitchen
Aid mixer and Duralit toaster, a panini press, a juicer, a steamer, a
coffee machine, and drawers full of things to slice, to core, to stuff
and to peel with. My cupboards bulge with ingredients from the
cheating (packet hollandaise sauce mix and tins of pureed pumpkin) to
the rare (real saffron from Iran) and the luxurious (marron glacee). I
have stock cupboards and baking cupboards and condiment cupboards and
lots of little jars with their contents inked on the front. But in my
fridge you'll find oranges, Halloumi Cheese, vacuum sealed Gnocchi and
several prick and serve microwave meals. I should be ashamed. I am,
in fact, slightly ashamed, but the truth is I've lost my taste for
cooking, even eating to some degree, and the thought of preparing a
meal for eight people, or even twenty-eight, which would once have
filled me with excitement and pleasure now just fills me with a black
aversion akin to dread and sets the trail of anxiety burning up my arms
(where thankfully it stays put instead of racing across my body and
making me writhe in pain).
It's not just that I've fallen out of love with cooking, it's more like
cooking has become a source of something closely associated with
horror...
Odd? Indeed. I'm not mad for nothing you know.